NC Triangle Gluten Intolerance Fair
Fun in the corn crib
Want to know what to expect?
We're cooking up some wonderful treats of all types for our gluten-free community!
First off, please don't wait to purchase tickets!
The lines are getting longer every day, and will-call, print-at-home, as well as mobile tickets are all available to speed up the process!
We also have a number of different kinds of tickets available.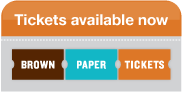 TICKET TYPES
Here is a break down:
Group pricing = special price for 6 or more adults or kids (Saturday Sampler)
General admission = speakers+non-food vendors+ farm activities (This is the best option for more sensitive individuals with multi-allergies).
Saturday sampler = general admission+food sampling
Sampler and speakers only = just that. (However if you change you mind on site, you'll be required to pay the farmer directly for access to the farm activities.)
NC FACES prices and ticket options are for the NC…
View original post 625 more words